"I have a thousand problems on my eCommerce website.
I only care about the problems costing us money."
Senior Director of Product, Big Box Retailer
The Continuous Experience Optimization Platform
You've Been Wishing For Is Here.
You know that friction on your website, whether it's slow pages, broken links, out-of-stock items, or something hidden deep below the surface, is costing you revenue. Real revenue, because frustrated site visitors will jump to a competitor's frictionless site to get what they need.
But removing friction is like playing whack-a-mole, with too many slow pages, too many impossible-to-diagnose issues, and too many disconnected monitoring and analysis tools across departments to know what to strike first. Which leaves you and your team going in circles with guesswork, debates, and frustration.
To build customer trust and loyalty in the digital age, you need a platform that is purpose-built to help you deliver frictionless digital experiences that will recapture lost revenue and drive better business outcomes.
Blue Triangle's Continuous Experience Optimization Platform is the answer you seek (Zoltar the Fortune Teller – and our 100+ leading customer brands – agree).
Unlike observability tools or digital experience management solutions, we start and end with business outcomes. This unique, rebellious approach defies what the industry thinks is possible.
The Blue Triangle platform enables you to: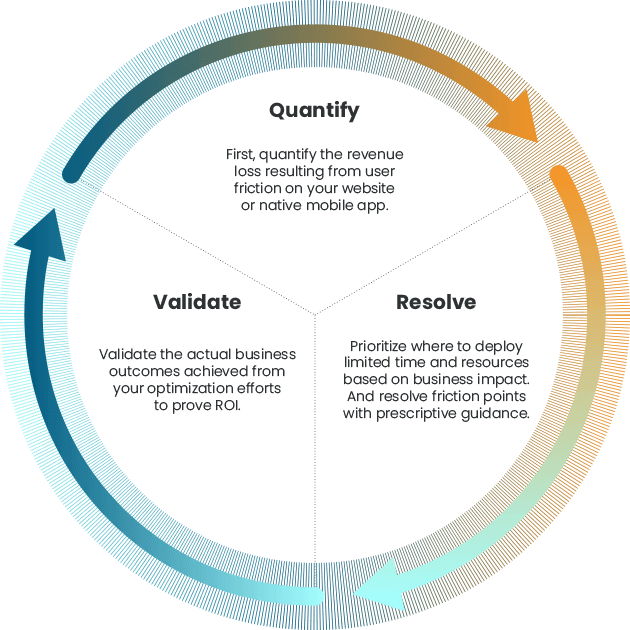 Like the directions on your shampoo bottle; rinse and repeat. To continually optimize the customer experience.
Using disconnected tools, not having visibility into all data, and wasting investments on optimization projects that don't improve revenue isn't what digital experience management should be. So, we're putting an end to the old way. And connecting your website traffic to business outcomes
How Blue Triangle Works
So, how do we do it? By unlocking and combining all your synthetic and real user monitoring data to calculate revenue opportunity and the precise cost of friction across every page and customer experience.
With Blue Triangle, teams can focus their efforts on creating a measurably-better frictionless digital experience and driving more revenue and customer loyalty.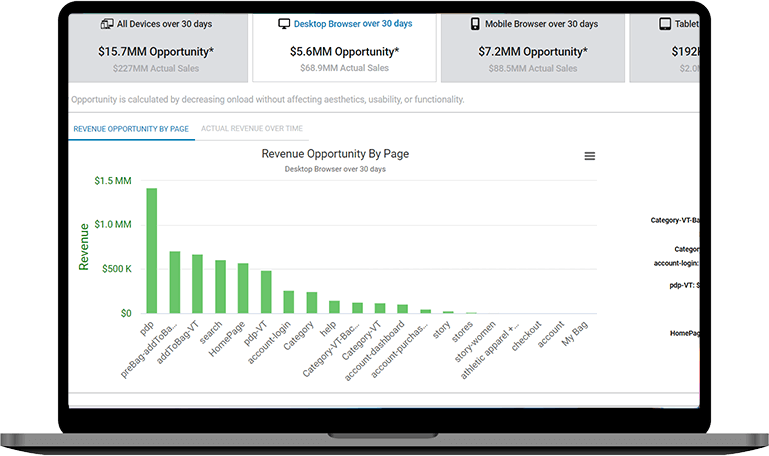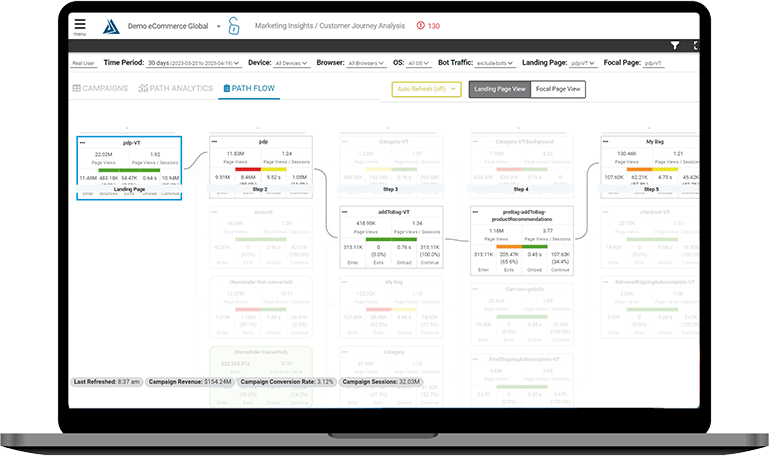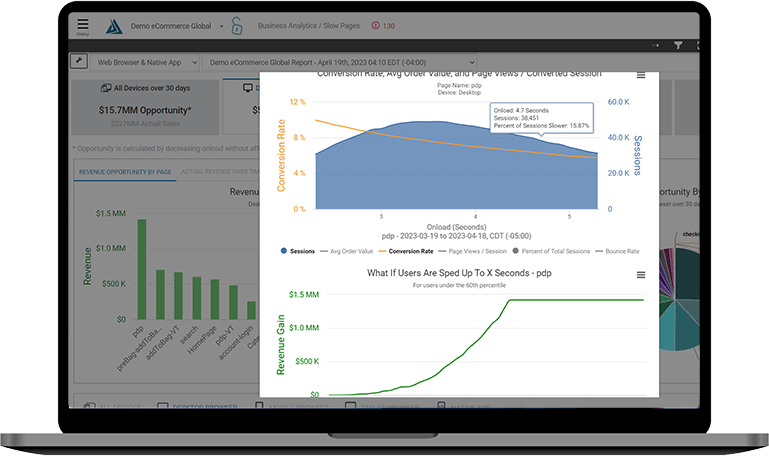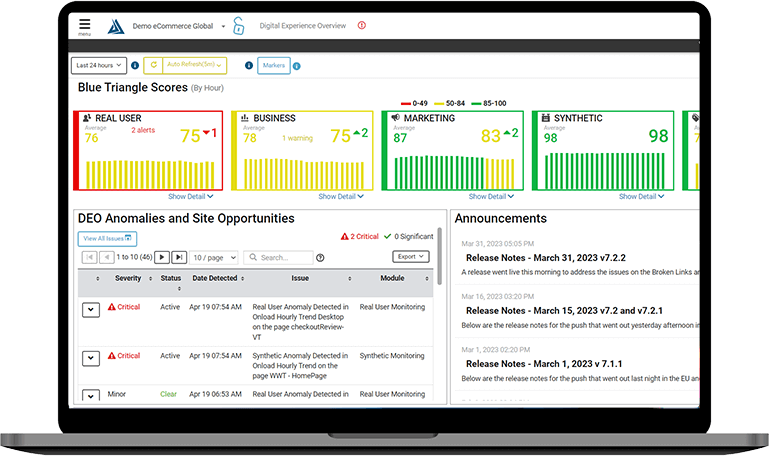 Make every optimization a business decision
Leverage insights from every customer journey to provide clear, prescriptive recommendations and tying each optimization back to revenue.
Continuously improve decision-making effectiveness.
Boost decision-making efficiency by prioritizing where to allocate precious resources based on the cost and business impact of customer friction.
Observability Alone Isn't Enough.
We Turn Observability Into Profitability.
How can we validate the business outcomes from improving site speed?
Last year, we uncovered an unbelievable
$2.7 Billion

for many
of the world's leading online and omnichannel brands.