"My day starts with a cup of coffee and Blue Triangle dashboards," says an Engineering Manager at a Big Box Retailer.
Blinking Red Lights Don't Produce to

Green
In the middle of a Category 7 Alert Storm, your observability tools could signal hundreds or even thousands of alerts. So, when your dashboard is lighting up with an overwhelming amount of flashing red lights, which alerts matter the most?
You need a unified dashboard that maps all the components of your website or mobile app, clearly showing how everything - from Leadership to Marketing and Site Reliability Engineering to IT - impacts the health of your digital properties.
The result of our unique anomaly detection methodology makes Blue Triangle the only Continuous Experience Optimization platform in the industry that actually baselines every resource and domain on your digital properties, and how they perform over time.
Business and technical teams can quickly know which friction points to prioritize to maximize limited resources and achieve the greatest amount of revenue possible. Thus, effectively leveraging a single tool to communicate to and address the needs of every team involved in creating a frictionless experience for your customers.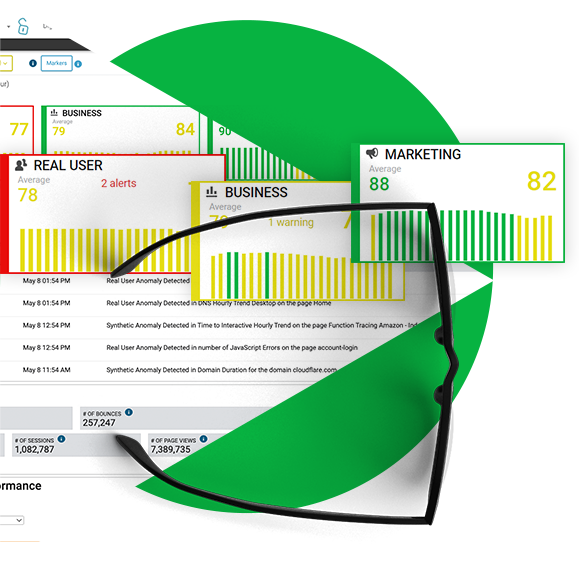 NEVER MISS A BEAT UNCOVERING AND RESOLVING THE MOST COSTLY FRICTION POINTS.
Gain a real-time pulse of friction points bubbling up on your site in a single view before they pop so you can instantly understand and improve the health of your business.

In a single product, you are able to see business and performance KPIs. You can easily correlate business and performance metrics answering easily to the key question, 'How is the performance of your website impacting the business?'.
Senior Solutions Engineer, Information Technology and Services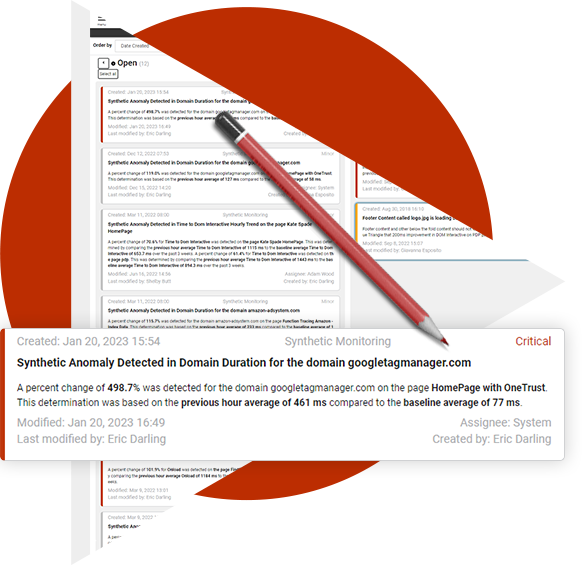 AUTOMATICALLY REVEAL THE MOST IMPORTANT OPPORTUNITIES YOU NEVER KNEW EXISTED.
Machine learning conveniently ranks every technical, security, business, and marketing indicator on your site or mobile app so you can focus on the parts of the business that matter most to you.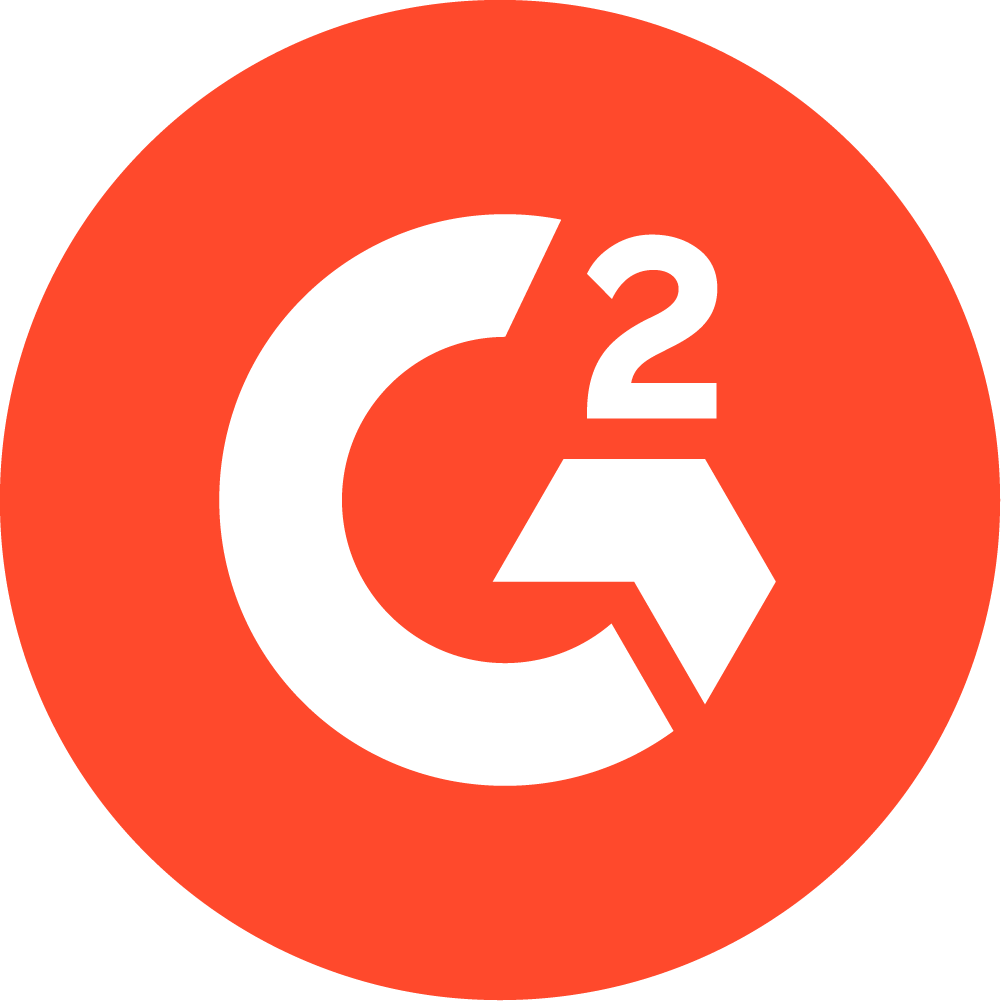 In addition to the data, we have custom alerts set up to identify any anomalies in performance so if there is an error we are able to quickly identify the impact and work on a resolution.
Mid-Market Apparel & Fashion Business
IDENTIFY THE ROOT CAUSE OF FRICTION AND RESOLVE WITH A REMEDIATION BLUEPRINT.
Resolve friction with surgical precision and detailed Function Tracing and Aggregate Performance Waterfalls to effortlessly guide your remediation projects.

Blue Triangle makes it easy to see an issue is occuring with alerts and then they show you exactly where the problem is.
Content Development Manager, Retail
Last year, we uncovered an unbelievable
$2.7 Billion

for many
of the world's leading online and omnichannel brands.





























Explore More Ways to Resolve Friction