Which Friction Points Should Be Prioritized?
Unlike engineering-focused cloud observability tools that warn you when a technical issue interrupts the user experience, Blue Triangle goes beyond alerts. We quantify the cost of each friction point.
No other platform can match the friction quantified experience of Blue Triangle. We're the only business outcomes solution uniquely built for Continuous Experience Optimization.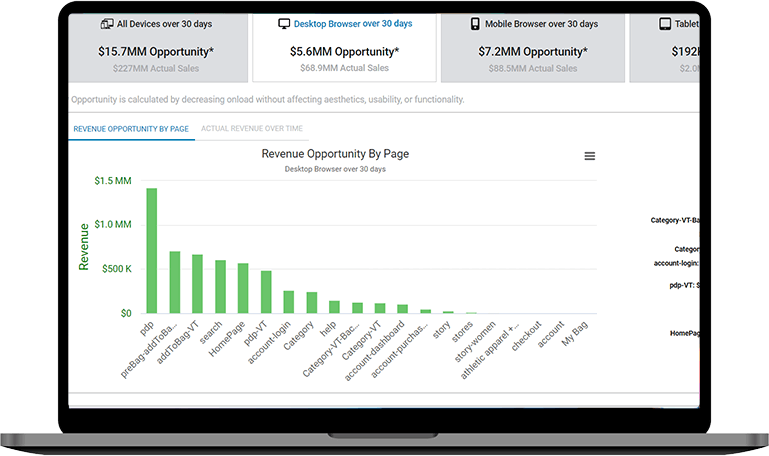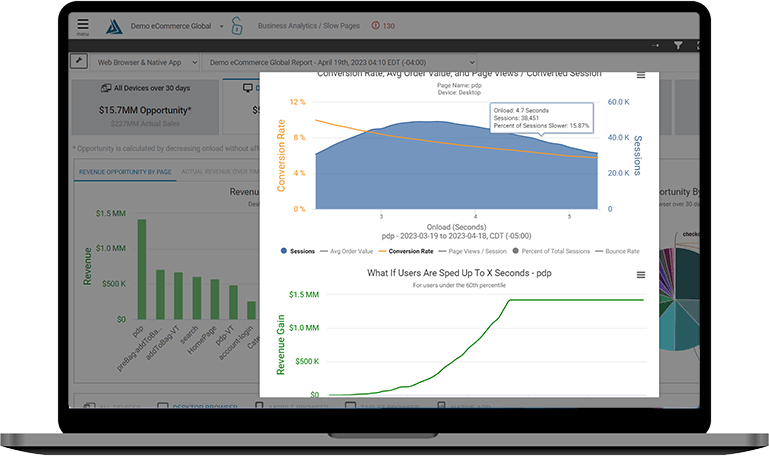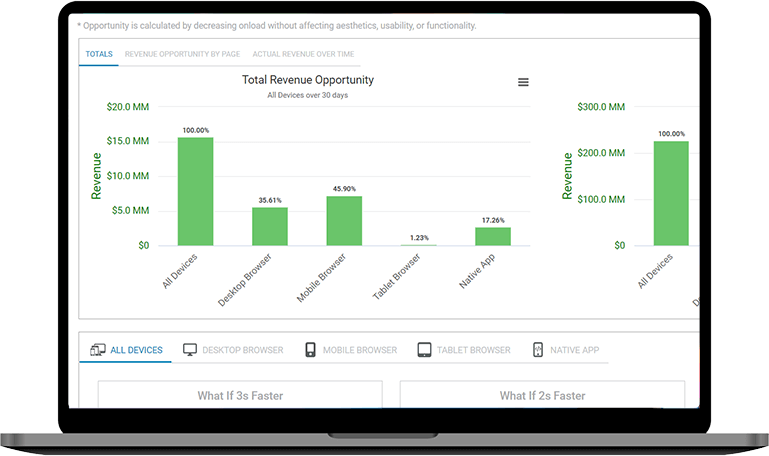 Quantify the cost of friction
Calculate the revenue impact of site performance and user friction for each page for desktop, mobile, tablet, and native app.
Allocate limited resources
Unify functional teams to focus on resolving friction that causes the most customers to abandon your site for a competitor.
Explore All of the Ways Blue Triangle Customers Quantify
Friction on their Websites and Mobile Apps
Last year, we uncovered an unbelievable
$2.7 Billion

for many
of the world's leading online and omnichannel brands.