"How do I know if my customers are willing to wait an extra 500 milliseconds on top of an already slower experience if I add new functionality to my site?"
Move Past Unreliable Guesswork to

Undeniable Business Outcomes
Digital teams understand slow page speed negatively impacts the customer experience, conversion rates, and revenue. What's unknown though is quantifying how fast is fast enough.
Observability tools built for engineering outcomes don't supply the business context you need to know where to focus limited resources to drive conversions and deliver optimal user experiences.
Blue Triangle measures each page and platform uniquely and its relationship with conversion rates, bounce rates, pages per visit, and revenue per visit.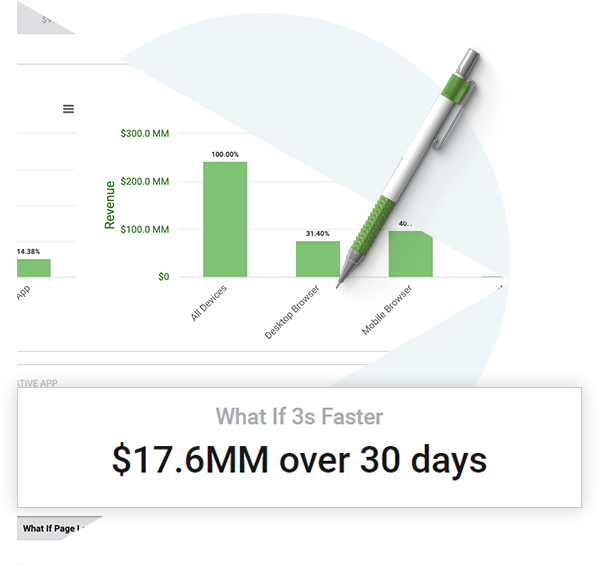 MEASURE THE TRUE IMPACT OF WEBSITE AND MOBILE APP SPEED ON REVENUE.
Answer how much revenue you could recapture by speeding up a webpage by one second, two, or three so you know the expected outcome before starting an optimization project.

When we followed Blue Triangle's advice conversion increased just like the tool predicted.
Director of Web Solutions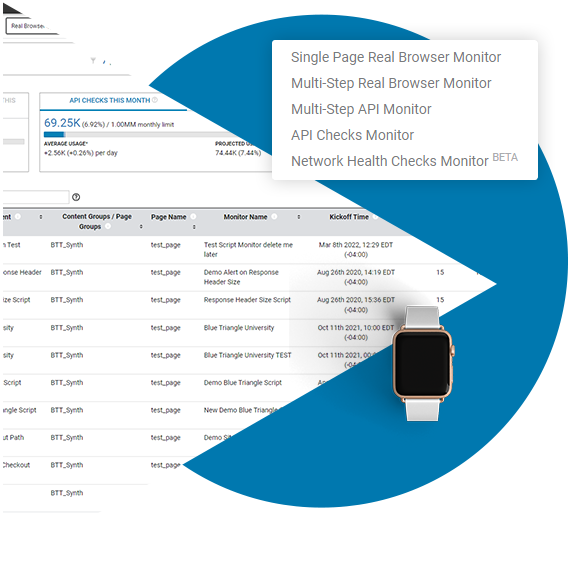 GAIN CONFIDENCE KNOWING YOUR WEBSITE OR MOBILE APP CHANGES WILL HAVE A POSITIVE IMPACT ON USER EXPERIENCE.
Conduct A/B Testing and Load Testing to see what happens to your website's conversion rate, speed metrics, and user experience metrics like Core Web Vitals, before changing your site.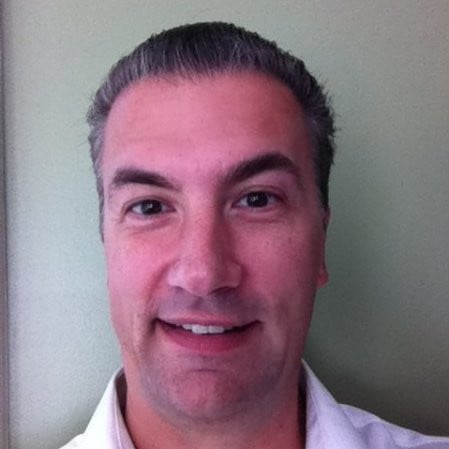 Blue Triangle helps target trouble areas of the site by combining business metrics like conversion rate with page load metrics for valuable insights we would not normally have.
Solutions Architect, Lenovo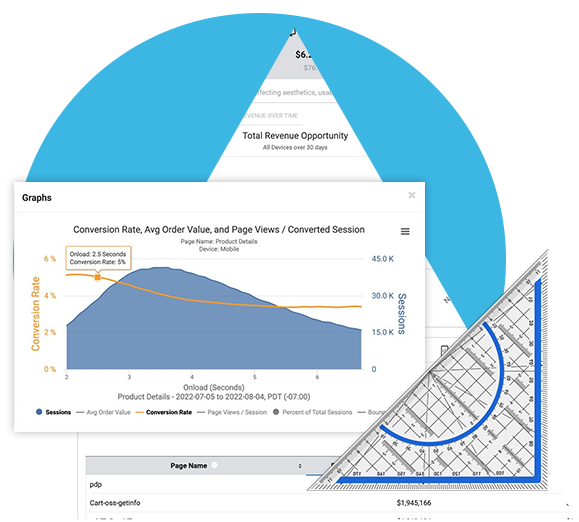 TAKE THE GUESSWORK OUT OF WHAT INVESTMENTS WILL PAY OFF TO MAXIMIZE ROI.
Quantify the impact of A/B variables and optimizations to build a bullet-proof business argument where to invest resources to recapture the most lost revenue and customer loyalty.

Speed and performance are crucial to our success, and Blue Triangle allows us to test new products and site improvements in our testing environments before going live and impacting our SEO. This gives us the confidence that if it performs well in testing, it will do well on our live site.
Content Development Manager, Retail
Last year, we uncovered an unbelievable
$2.7 Billion

for many
of the world's leading online and omnichannel brands.





























Explore More Ways to Resolve Friction