The Blue Triangle platform enables you to: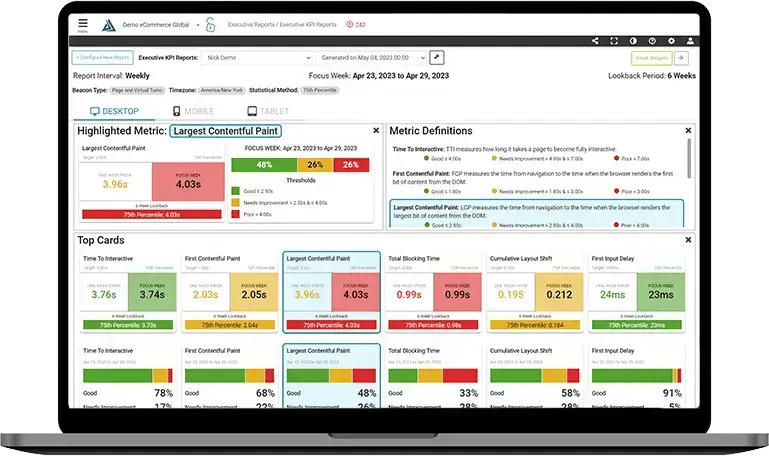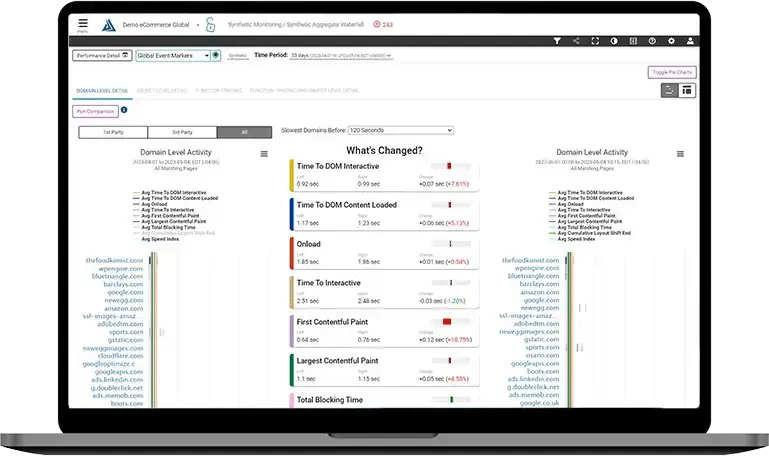 Prove and improve your ROI
Validate your friction-removal efforts by linking technical remediation to customer experience improvements for true ROI.
Trusted insights for your CEO and Board
Identify and report on performance trends and ROI from optimizations month over month, year over year.
Explore All of the Ways Blue Triangle Customers Validate Outcomes on their Websites and Mobile Apps

Calculate actual business impact of continuous experience optimizations.
Last year, we uncovered an unbelievable
$2.7 Billion

for many
of the world's leading online and omnichannel brands.